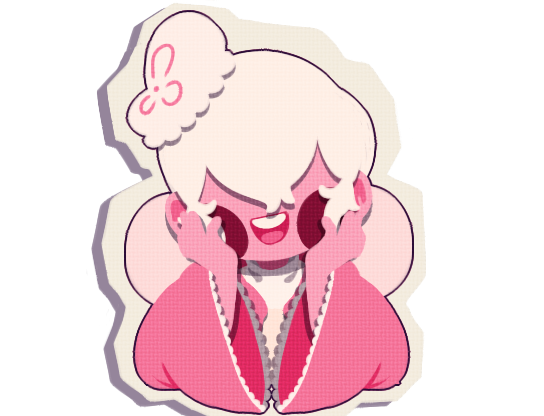 The Jellyfish Girls Absolute Abnormal Adventure Demo
A downloadable game for Windows
A small demo about a young girl Key and a regular day for her.
The demo is short anywhere from around 5 to 10 minutes with 3 little endings.
<>------------------------<>
-Controls-
<>------------------------<>
Up, Down, Left, and Right arrows for movement
Z & Enter to interact
X & C for menu
A for sneaking
Shift: For sprint and to go through text faster
<>-----------------------<>
-Credits-
<>-----------------------<>
Art, mapping, characters: Sai (Sais-Scribble-Corner)
Music & Sounds: Alexander Nakarada, Kevin MacLeod,
Rafael Krux, freepd, presence-of-music, and freesound
Scripts: Zerbu, Yanfly, Galv, Seer UK, and OriginalWij
Comments
Log in with itch.io to leave a comment.
I must admit, that was quite cute. I can't wait to see where this goes.
OMG ITS SO PINK I LOVE IT AAAAAAAAA <3
KAWAII KAWAII KAWAII!!! ITS SO CUTEE!! Although the first ending I achieved wasn't so kawaii.. Also the last one TvT Also I saw some files that aren't for the game.. Is that normal? For example I saw a file called "thunder"
My girlfriend loved watching me play through this demo and was wondering how progress was coming on the full game? She also loves jellyfish! (which is how we found your game)
Progress is slow but moving! I'm currently ironing out all the details on paper first so I can transfer them later, I'm so glad you two liked it!!!!!
Hi ! Just wanted to say this is AMAZING ! One of the best games I have ever played on here even though its only a demo !!
Hi, I really liked your game!
and I would like my Spanish speaking community to know it, that's why I would like to ask for your permission to translate it into Spanish.